iPod Repairs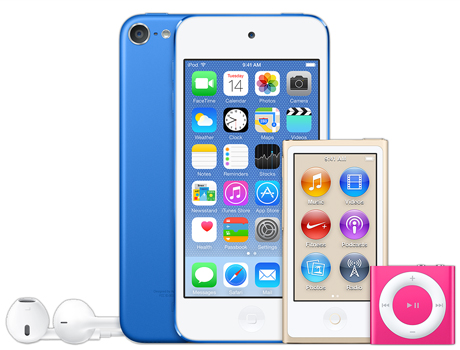 Your iPod brings joy to your life. Music, videos and games make it ultra-fun to use. When it breaks, you should have a place in mind to fix it. Broken iPod models can be brought back to life with the help of our experienced professionals.
Parts we fix:
Broken glass, broken buttons, broken screen, charging port, water damage, broken cameras and more!
Models we fix:
Original iPod, iPod 2, iPod 3, iPod 4, iPod 5, iPod mini, Nano, Nano 2, Shuffle 2, Shuffle 3, iPod Shuffle 4, iPod Touch, Touch 2, Touch 3, Touch 4, Touch 5 and more!
Choose us and you'll be able to use your device again right away.
Why us?
We work fast, providing same day repairs
We fix all generations and models.
We boast a 180 day warranty.
Call today!